Architectural Photography Essay Titles
During the early 1990s, Juhani Pallasmaa was dean of the Faculty of Architecture at Helsinki University of Technology. Because of his belief in the importance of reading, particularly the reading of classic literature, each year he sent out to the School's newly accepted students a list of books they were expected to have read before arriving on campus.
Here is the list of 40 titles that was sent out to the class that entered in 1992.
(An asterisk* denotes a book recommended elsewhere on Designers & Books.)
1. Gaston Bachelard,The Poetics of Space*
2. Charles Baudelaire, The Flowers of Evil
3. Ingmar Bergman, Laterna Magica
4. Heinrich Böll, Billiards at Half-past Nine
5. Jorge Luis Borges, Labyrinths*
6. Joseph Brodsky, Less Than One*
7. Joseph Brodsky, Watermark*
8. Luis Buñuel, My Last Sigh: The Autobiography of Luis Buñuel
9. Italo Calvino, Invisible Cities*
10. Albert Camus,The Outsider
11. Albert Camus, The Fall*
12. Truman Capote, Breakfast at Tiffany's
13. Bo Carpelan, Axel
14. Raymond Chandler, The Big Sleep
15. Anton Chekhov, Short Stories
16. Anton Chekhov, The Steppe and Other Stories
17. Fyodor Dostoyevsky,Crime and Punishment*
18. Anton Ehrenzweig, The Hidden Order of Art: A Study in the Psychology of Artistic Imagination*
19. Erich Fromm, Escape From Freedom
20. Günter Grass, The Flounder
21. Mark Helprin,Winter's Tale*
22. Herman Hesse,The Glass Bead Game (Magister Ludi)*
23. Herman Hesse, Steppenwolf
24. James Joyce, A Portrait of the Artist as a Young Man*
25. Franz Kafka, Short Stories
26. Franz Kafka, The Trial
27. Thomas Mann, Doctor Faustus
28. Thomas Mann, Death in Venice*
29. Herbert Marcuse, One-Dimensional Man
30. Robert M. Pirsig, Zen and the Art of Motorcycle Maintenance*
31. Raymond Queneau, Exercises in Style
32. Jean Renoir, My Life and My Films
33. Rainer Maria Rilke, Letters to a Young Poet*
34. Rainer Maria Rilke, The Notebooks of Malte Laurids Brigge
35. Pentti Saarikoski, Diaries of Youth (available only in Finnish)
36. Susan Sontag, On Photography*
37. Andrey Tarkovsky, Sculpting in Time: The Great Russian Filmmaker Discusses His Art
38. Mark Twain, Huckleberry Finn
39. Mark Twain, Letters from the Earth
40. Paul Valéry, "Eupalinos, or the Architect," in Dialogues*
This article originally appeared on ArchDaily.
by Katie Watkins

Fifteen images ranging from a close-up of Herzog & de Meuron's Beijing National Stadium to a portrait of a graveyard-turned home in the Philippines, have been selected as the finalists of the Chartered Institute of Building's (CIOB) 2014 Art of Building Photographer of the Year competition. The public will now decide who will take home the title and a £3,000 cash prize.
"There is a cornucopia of styles and stories in this year's final," said Saul Townsend, CIOB spokesman in a press release. "In a world full of high definition colour technology, black and white photography still inspires a host of photographers. Voters are in for a visual treat and will hopefully be inspired to look at the built environment in a new way and to take part themselves next year."
The fifteen finalists were selected by panel of judges that included photography critic and editor Sue Steward, award-winning photographer Matt Wain and the editor of Construction Manager magazine, Elaine Knutt.
Take a look at the 15 finalists after the break and don't forget to vote for your favorite before January 11, 2015 on CIOB's Art of Building website. The winner will be announced February 5.
1. Potsdam, Germany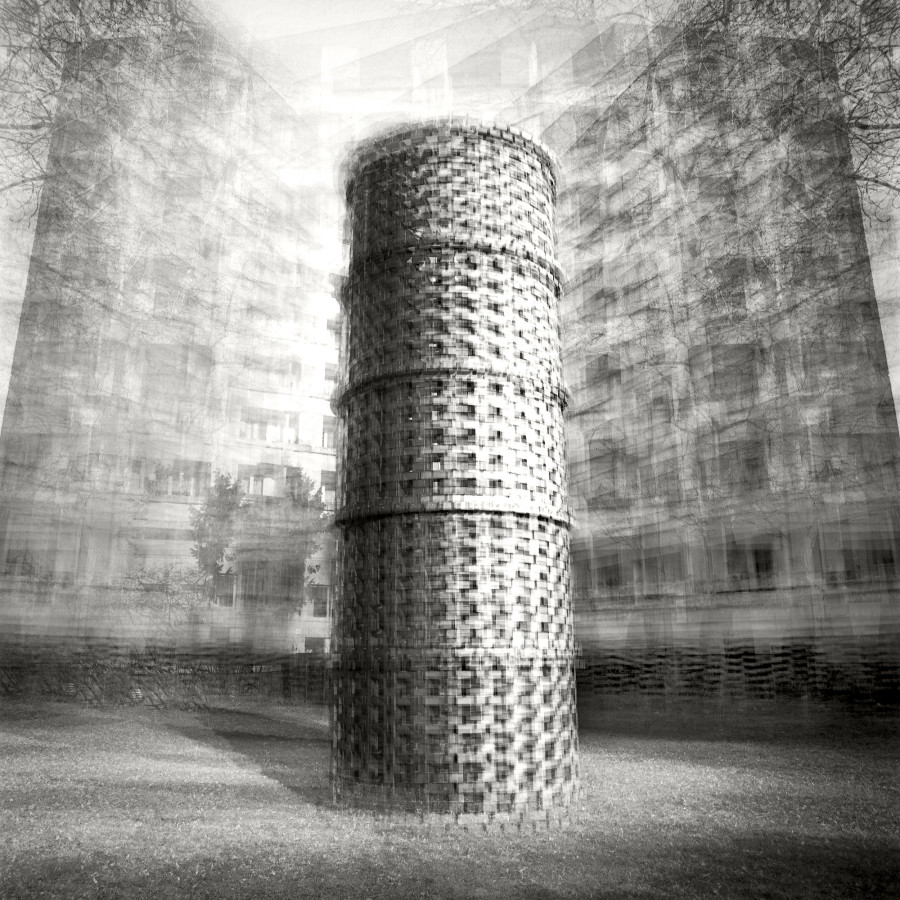 Name: Frank Machalowski
Title of Photograph: Multiexpo Potsdam#5
Photo taken in: Potsdam, Germany
Photographer from: Germany
Photographer's description: This multi-exposure picture reduces the building to its core without any irrelevant background. It emphasizes the building.
2. Abu Dhabi, UAE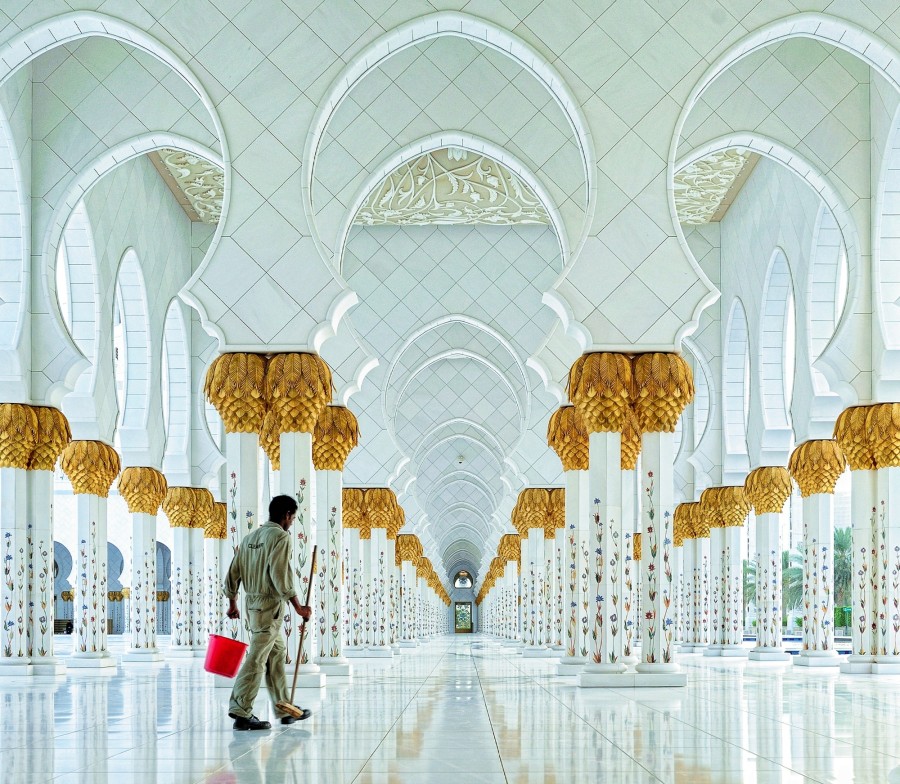 Name: Hoang Long Ly
Title of Photograph: Sheikh Zayed Grand Mosque
Photo taken in: Abu Dhabi, UAE
Photographer from: Vietnam
Photographer's description: This mosque is a religious icon not only for Abu Dhabi but also for the Islamic world of UAE.
3. Beijing, China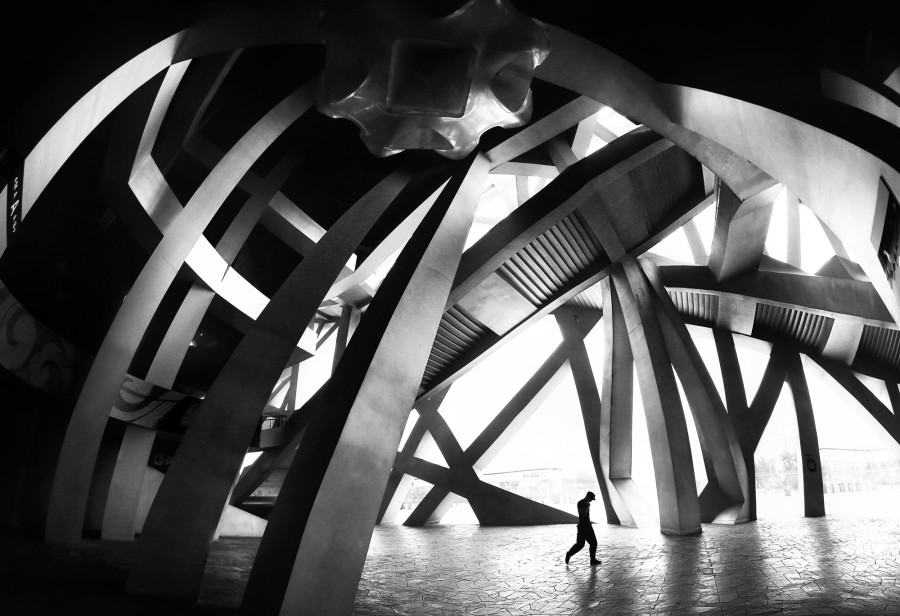 Name: Mario Bejagan Cardenas
Title of Photograph: Bird's Nest Puzzle Close-Up
Photo taken in: Beijing, China
Photographer from: Abu Dhabi, UAE
Photographer's description: Beijing National Stadium is an eye-catching state of the art structure. The stadium is a work of exceptional design and proves to be a mind-boggling complex artifact as you get up close.
4. Pondicherry, India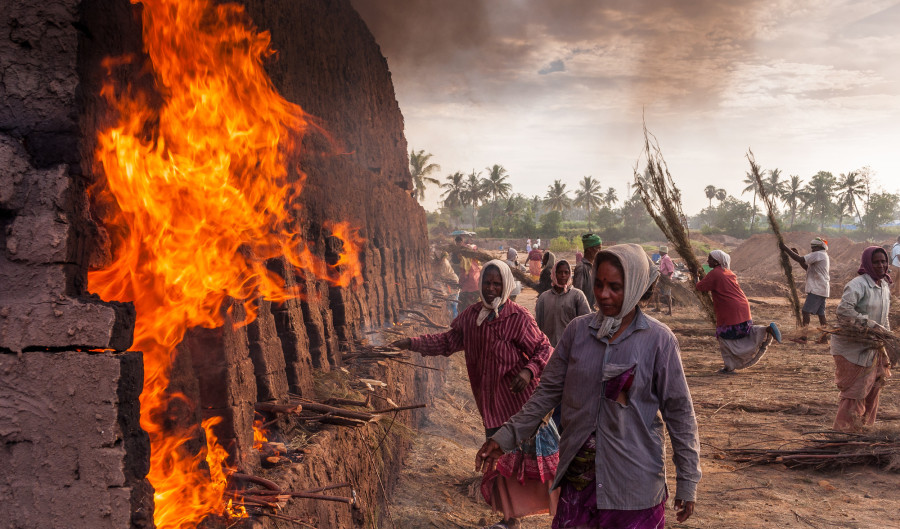 Name: Rajaram
Title of Photograph: Near to fire for bricks
Photo taken in: Pondicherry, India
Photographer from: Pondicherry, India
Photographer's description: The people are working near a hot fire to burn the bricks. To make a single brick is not as easy as we think.
5. Amsterdam, Netherlands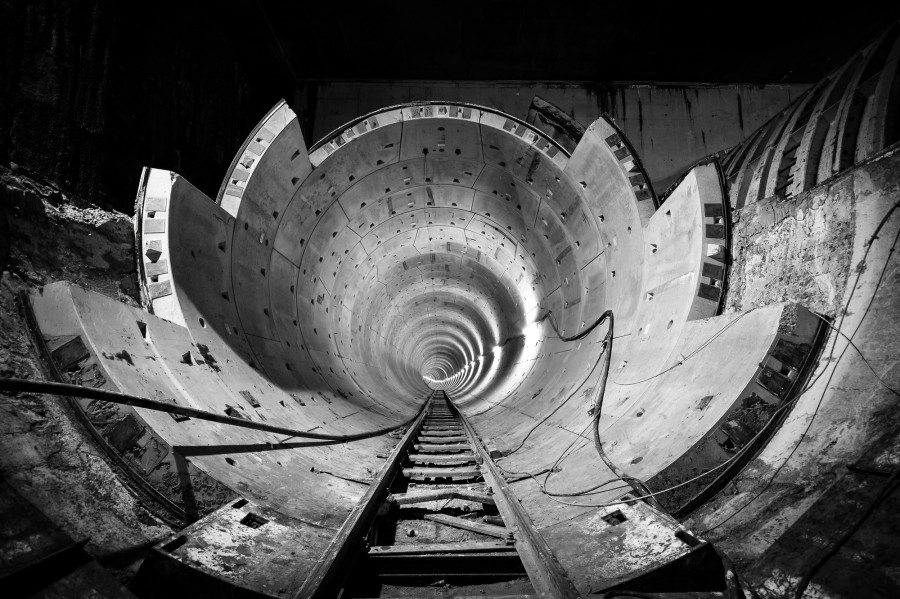 Name: Richard Pennington
Title of Photograph: Concrete Arteries
Photo taken in: Amsterdam, Netherlands
Photographer from: Essex, UK
Photographer's description: A rare infrastructure perspective of Amsterdam's newest Metro Line. I liken the concrete Metro tunnels of the city to the arteries running throughout or bodies that keep it alive and functioning.
6. Sao Paulo, Brazil
Name: Flores Giorgini
Title of Photograph: Water pipe on a roof
Photo taken in: Sao Paulo, Brazil
Photographer from: Paris, France
Photographer's description: When I took this photo it was because I found it really strange that this pipe was on the roof; it is an interesting contrast with modern buildings.
7. London, UK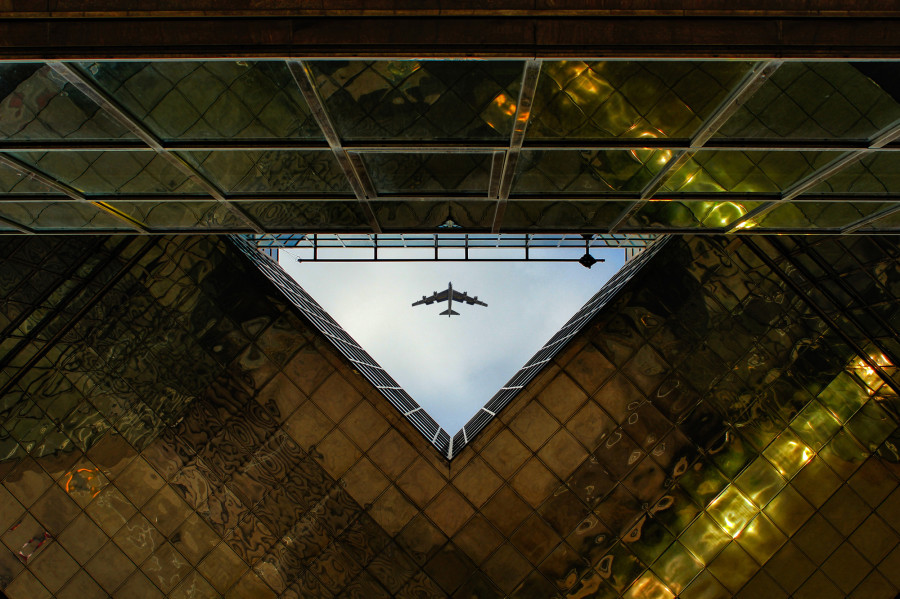 Name: Pierre Cuony
Title of Photograph: Up
Photo taken in: London, UK
Photographer from: Switzerland
Photographer's description: This picture is a low angle shot of a beautiful building in London. Good place, right time.
8. Manila, Philippines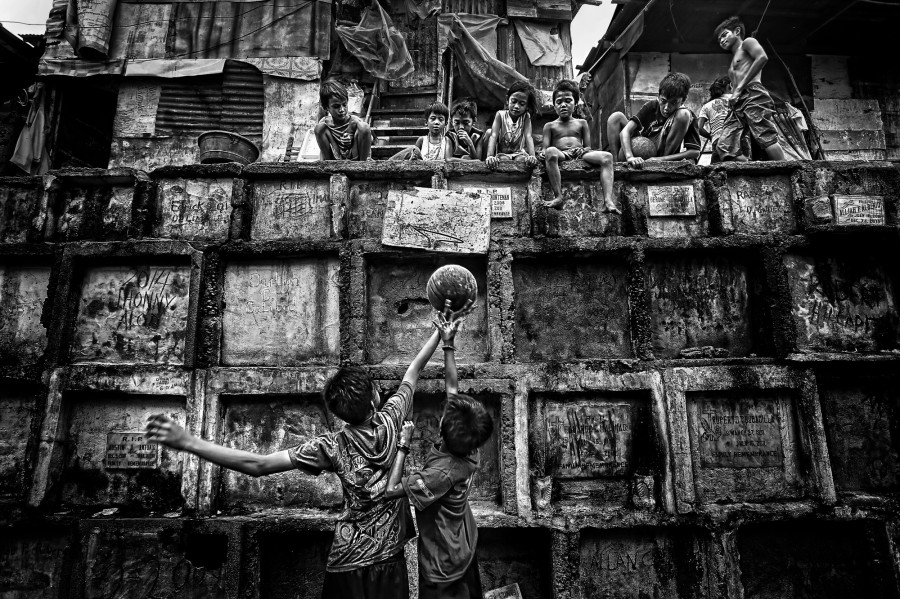 Name: Mario Bejagan Cardenas
Title of Photograph: My home, my playground and my cemetery
Photo taken in: Manila, Philippines
Photographer from: Abu Dhabi, UAE
Photographer's description: Thousands of families have made a city's graveyard their home as authorities grapple with rising population and housing shortage. Depressing community where hapless residents call this place a home among the dead.
9. Fregene, Italy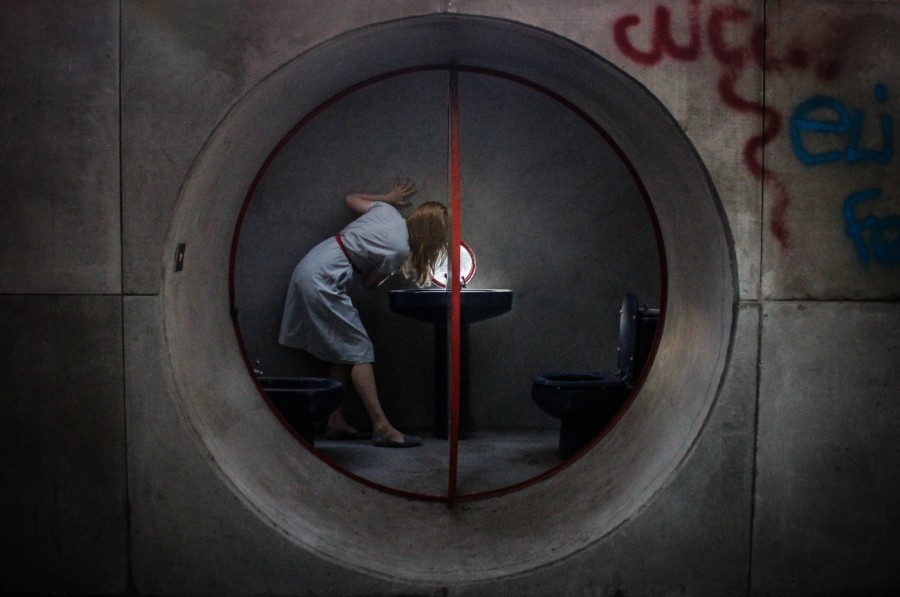 Name: Lisa Shalom
Title of Photograph: Giuseppe Perugini Bathroom
Photo taken in: Fregene, Italy
Photographer from: California, USA
Photographer's description: Giuseppe Perugini was a famous architect who built very modern home decades ago in the heart of Fregene, Italy. Since his death, the home is abandoned. Here is a woman gazing through a small window in the bathroom.
10. Portugal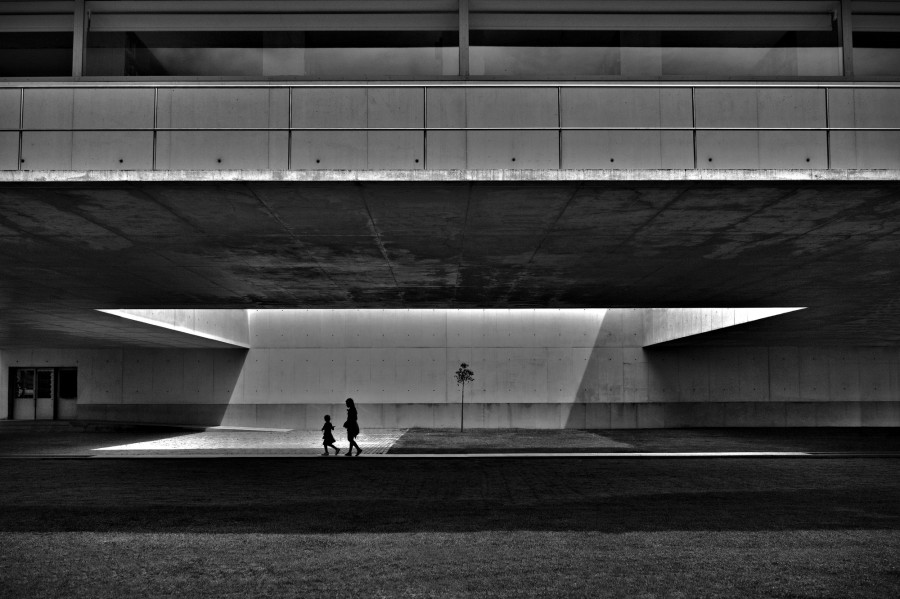 Name: Pessoa Neto
Title of Photograph: Library by Siza Vieira
Photo taken in: Portugal
Photographer from: Portugal
Photographer's description: I really loved the light coming down the centre of the Library building. I saw two young kids and just waited for the moment.
11. Bangladesh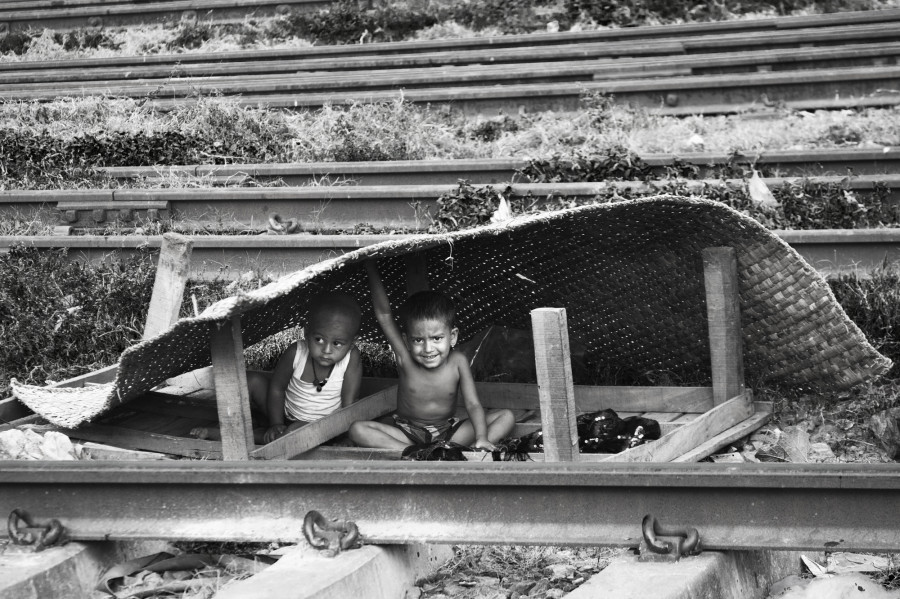 Name: Pulock Biswas
Title of Photograph: Little House
Photo taken in: Bangladesh
Photographer from: Bangladesh
Photographer's description: It becomes a work of art.
12. Bangladesh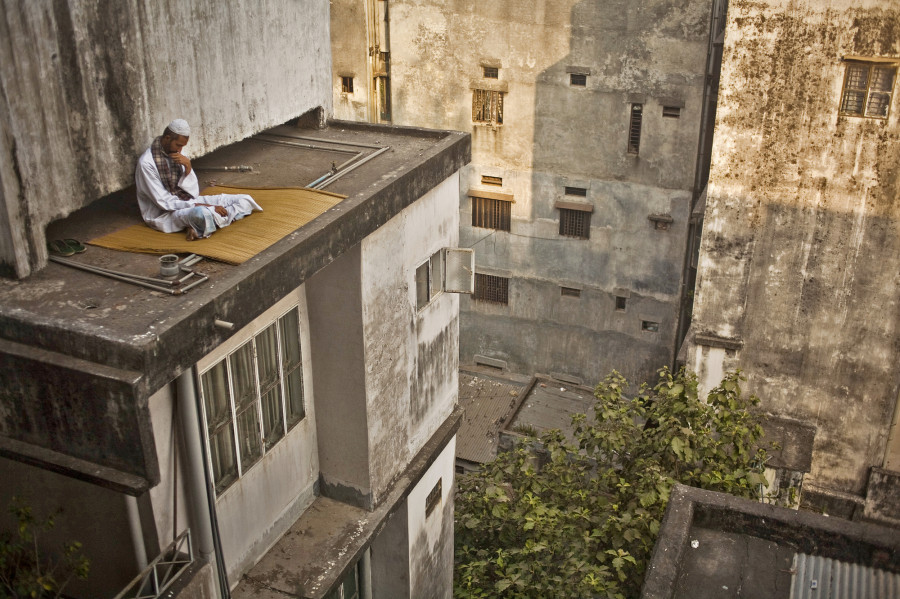 Name: Wahid Adnan
Title of Photograph: Getting lost on a roof
Photo taken in: Bangladesh
Photographer from: Bangladesh
Photographer's description: A Muslim man is deep into his thoughts on a roof of a building surrounded by other buildings. Access to a roof in Dhaka is not always possible for people as the owners don't allow tenants to go up.
13. Milan, Italy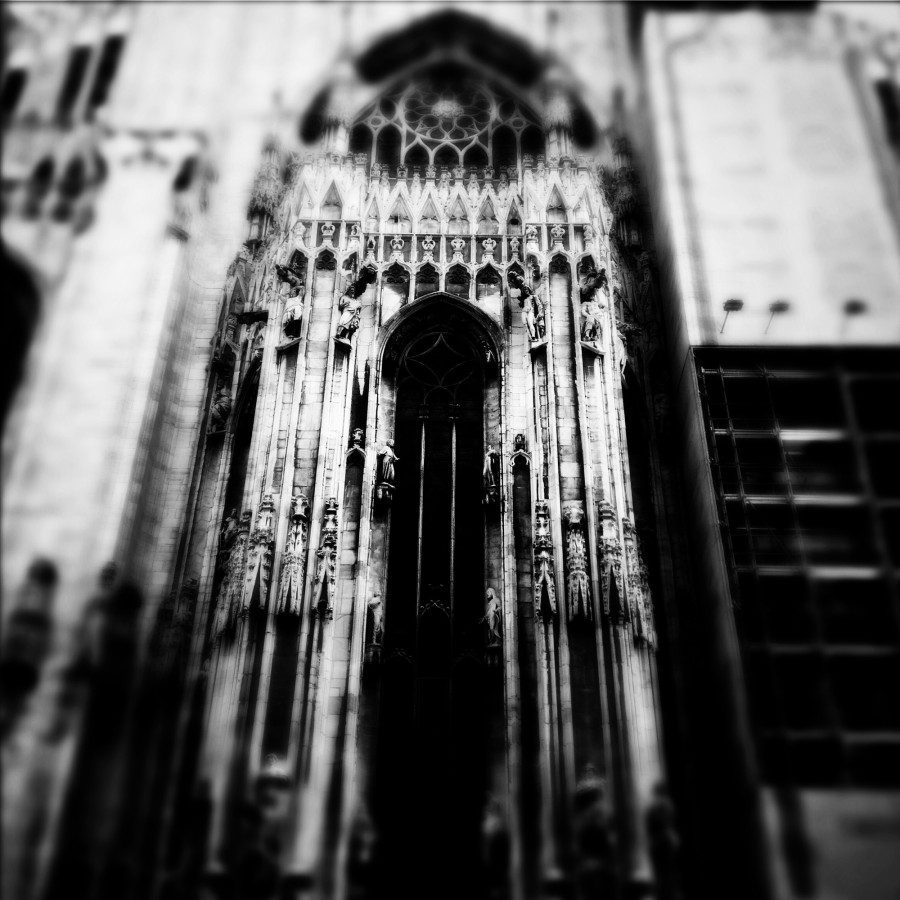 Name: Yana Bulyizheva
Title of Photograph: Songs of light
Photo taken in: Milan, Italy
Photographer from: St.Petersburg, Russia
Photographer's description: The photo shows Duomo not from the main facade, it shows details, and this architectural element is like a powerful luminous song for me.
14. Milwaukee, USA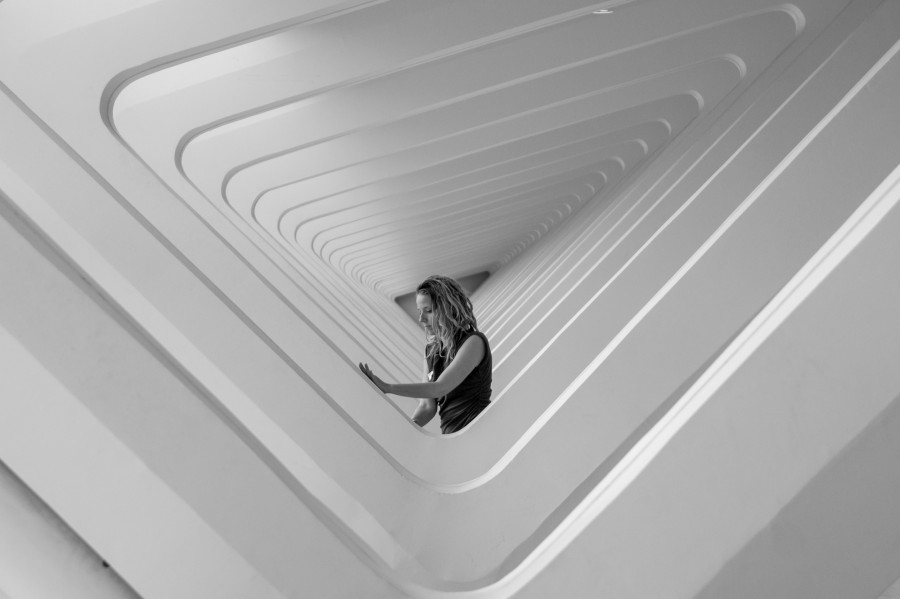 Name: Patrick Mouzawak
Title of Photograph: Inception
Photo taken in: Milwaukee, USA
Photographer from: Madrid, Spain
Photographer's description: The multiple layers created by this architectural form with a human attending to it as if carefully repositioning the triangle shapes herself.
15. Germany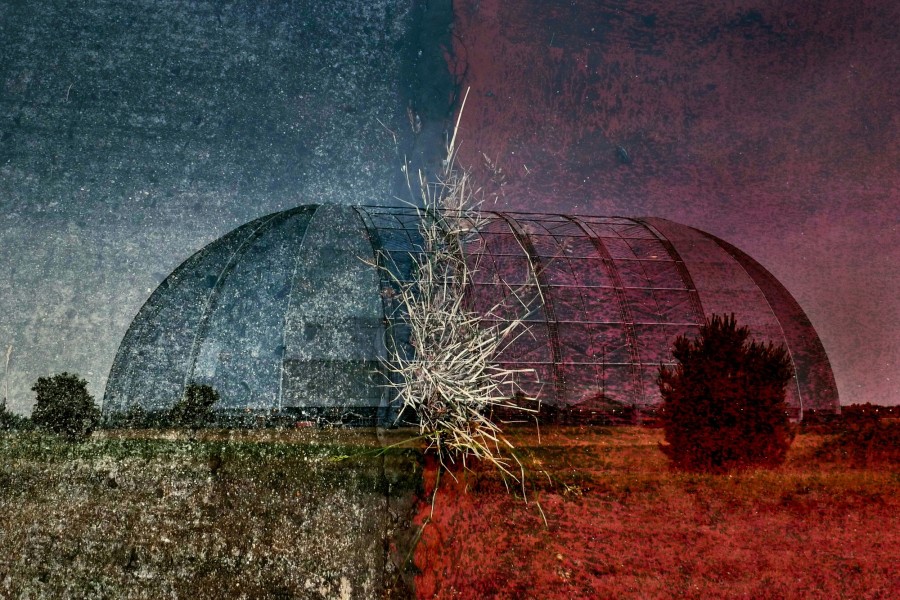 Name: Lana Yankovskaya
Title of Photograph: Capsule
Photo taken in: Germany
Photographer from: Kiev, Ukraine
Photographer's description: Mysterious construction, as if it's from the future, but at the same time from the past. Reminds about aliens or mad architect, about emptiness and uselessness, which in fact, no one needs what we do, and it all will turn to ash.
Cite: Watkins, Katie. "15 Finalists Nominated for the Art of Building Photographer of the Year Award" 11 Dec 2014. ArchDaily. Accessed 12 Dec 2014.